Wooden wave riding
The summer is edging closer and closer and we can almost smell the sea air and feel the sand between our toes as the excitement of spending our days living on the beach is building. Body boarding and surfing is an all time favourite with everyone, right ? And what better way to ride the waves than on a super stylish wooden board. Not only will you be the envy of the beach with these gorgeous boards BUT.. they are eco friendly and that is something we can all get on board with! (get it…?)
This is why Wooda have teamed up with our friends at Dick Pearce, who have provided us with our very own 'Wooda' Wooden surf boards.  They are the masters of design and hand craft each and every beautiful board to last a life time. Say goodbye to single use boards and HELLO to Dick Pearce craftsmanship.
"Our mission is simple. We want to share our passion for surfing as it was meant to be: without the fuss, with all the fun. In our workshop in Newquay, we handcraft bellyboards using methods and designs passed down to us by the original British maker. These classic, beautifully shaped wooden boards rediscover the heritage of surfing; stripping it back to the timeless, unadulterated thrill of being in the ocean and riding the waves. Each Dick Pearce and Friends bellyboard is designed for the whole family to enjoy, and lovingly produced to last a lifetime, longer – in fact. We hope you'll pass your board on to the next generation, just like ours were passed down to us. We make the boards. You make the memories."
– Dick Pearce and Friends –
Wooda care's about the environment and the preservation of our oceans, which is why the use of polystyrene boards is a big no no.They are manufactured in China, shipped over 5000 miles and surfed for 10 minutes before breaking and going to landfill. Every year, around 16,000 polystyrene bodyboards end up in the environment in Britain. In 2016, environmental organisation BeachCare collected 600 alone on Cornish beaches.
We are lucky enough to have 'Bude Cleaner Seas Project' doing fantastic work locally, helping to keep the beaches clean and they have already made a substantial difference in Bude, so we have also teamed up with them to help make a change!
"Here at Wooda we are working hard to keep the quality of our bathing water in Bude as high as possible. We are involved with the Bude Cleaner Seas Project – a project taking place in Bude, engaging with the local community to address the factors that contribute to poor bathing water quality. The project started in 2013 and since then, it has been very successful, with Widemouth Bay winning a Blue Flag award."
– Charlotte Veale, Wooda –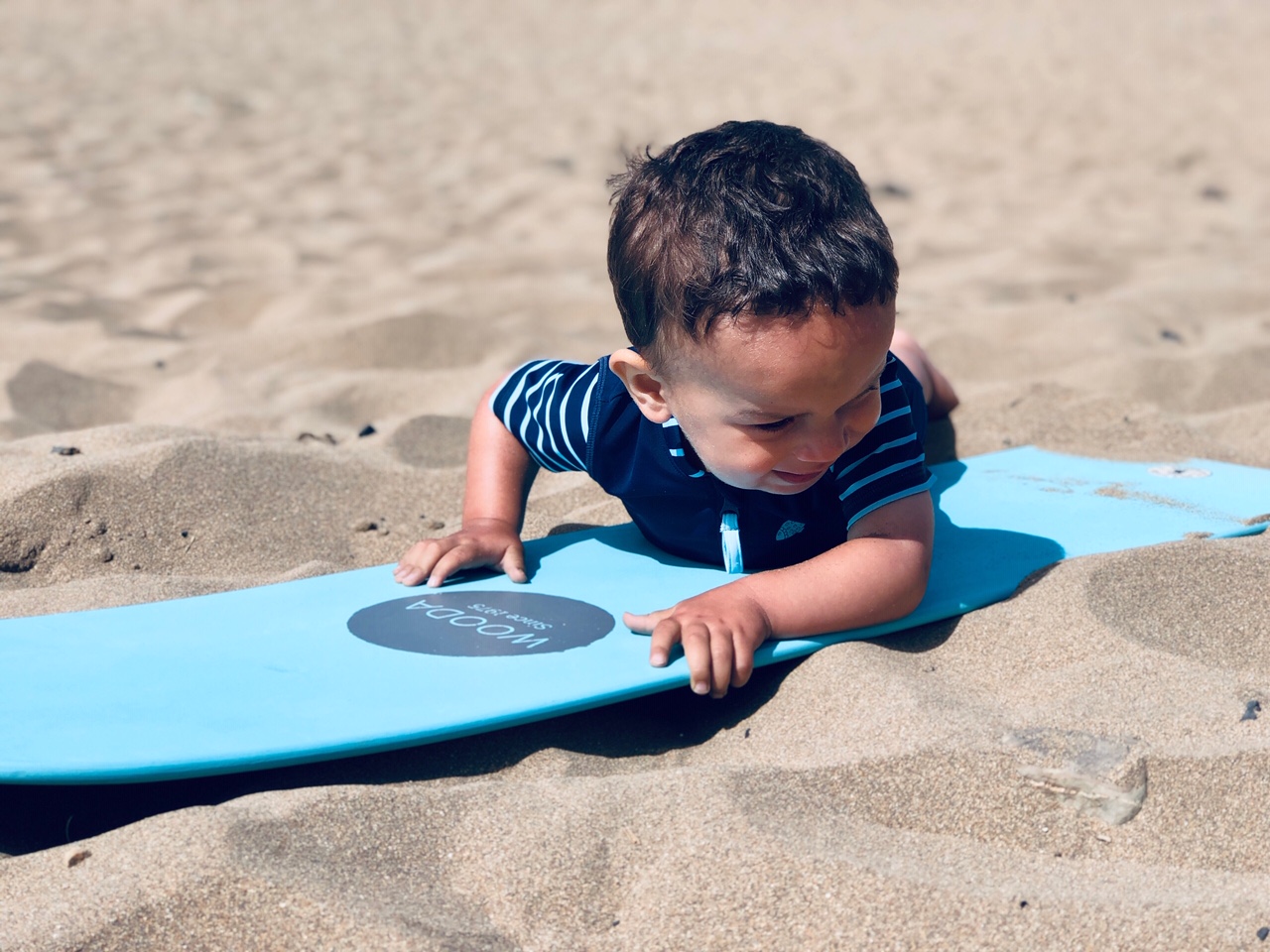 If you want to surf in style and help the environment in one simple step then head to the Farm Shop at Wooda Farm, where you can hire a wooden board for only £10 per day or buy your very own board to use over and over again for just £55.
Happy body boarding and happy beach days!